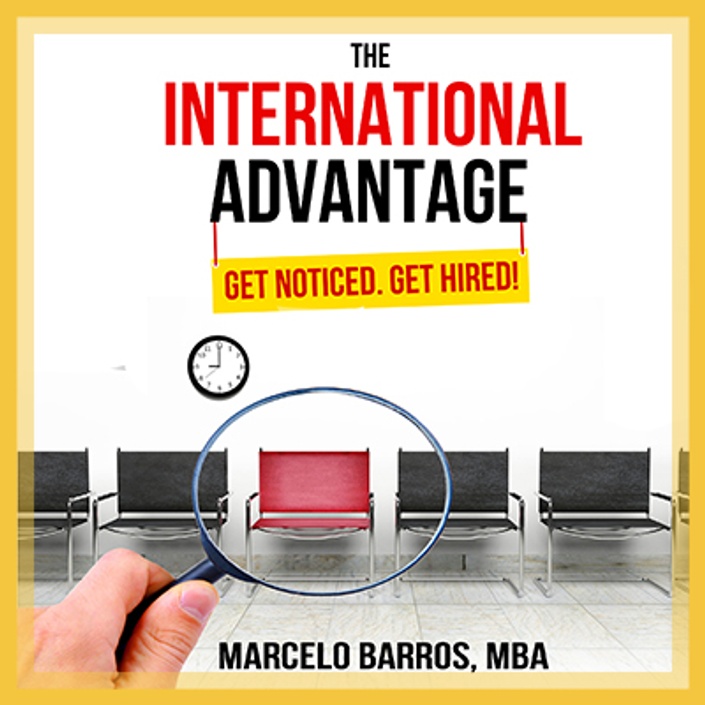 LIVE International Advantage
Job Search Course for Internationals Who Seek U.S. Jobs or Internships
Watch Promo
This job search course is for ambitious and mature international students FROM ANY MAJOR who want to secure great jobs or internships in the U.S. The International Advantage has helped hundreds of international students land jobs in companies such as Google, Microsoft, Tesla, Goldman Sachs, and several other high-quality firms. Getting international students noticed and hired is what we do! And see below: we have gotten noticed too!

The goal for this highly interactive class is for you to confidently execute on job search strategies created by The International Advantage that have helped international students secure great jobs and internships in the U.S. Be prepared to learn data-driven and tested job search strategies that will tilt the job search race in your favor.
This class will help you think in ways you never thought before. And while this course will certainly focus on the biggest pain point for most international students: how do find companies that sponsor in your field, the course will cover much more.
When you sign up for this LIVE program, I will automatically (for free) enroll you in my International Advantage Get Hired VIDEO Course for free! A $100 value! There, you will have access to 15 videos on how to get hired as an international student.
There's more. I will be offering free email support for the 8 class participants during this program so that you can progress faster. I will be responding to emails once a day, and answer your questions. Note that I charge $97/hour for email support, but you will be getting it for free throughout this program.
Registration is open until March 29th at 11.59 PM or until 8 seats are filled, whichever comes first.
Here's What You're Getting:
6 live sessions via Zoom. 45 minutes each, over a period of 3 weeks
15 min. individual, final job search assessment appointment with Marcelo Barros
Employment immigration session with immigration attorney Dobrina Ustun
Our LIVE classes via Zoom will meet twice a week, every Tuesdays and Thursdays at 8 P.M. EST starting on March 30th for about 3 weeks. I will be doing a presentation in the first 20 minutes of each class, and we will use the remaining 25 minutes of each class to understand how the topic discussed fits your specific job search needs. By asking questions, discussing, and learning from each other's experiences we will be able to help each other out, and I will be able to provide each student with personalized job search feedback during each class. Zoom sessions will be recorded and uploaded to my Teachable school for you to replay or for those who cannot make it to the LIVE meeting.
COURSE CURRICULUM
March 30: WHY YOU? What do you offer that others don't?
April 1: FIRMS THAT SPONSOR. Common and uncommon ways to identify firms in your field that are open to international students (MBAs will leverage database of company names from The International Advantage)
APRIL 6: CONTACTS INSIDE FIRMS THAT SPONSOR. How do identify, connect, and secure conversations
APRIL 8: SECURE JOB RECOMMENDATIONS. The science of getting recommended
APRIL 13: IMMIGRATION AND OPT/H-1B MATTERS. Session with an employment immigration attorney Dobrina Ustun. (Normally you'd pay around $100 for a consultation with an immigration attorney. This will be free for you)
APRIL 15: OPEN TOPIC DEPENDING ON STUDENTS NEEDS AND REQUESTS
Week of APRIL 19: BOOK YOUR INDIVIDUAL 15 MIN. JOB SEARCH CONSULTATION WITH MARCELO (This is free to you as well)
If you're serious about securing a great job or internship in the United States as an international student, rest assured The International Advantage is ready to help you get noticed and hired!
Your Instructor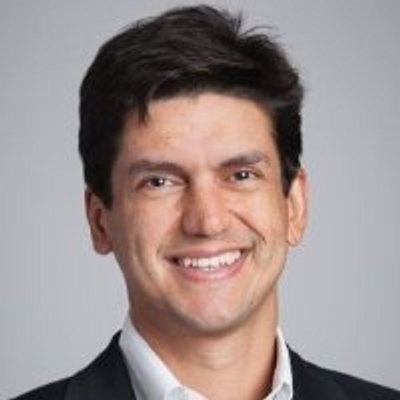 Marcelo Barros is the founder of The International Advantage, a renowned job search firm specialized in helping international students (F-1 visa holders) secure jobs in the U.S via OPT and H-1B.
Barros job search frameworks have helped international students secure H-1B jobs at firms such as Amazon, Microsoft, Apple and in smaller high quality firms as well.
Barros innovative and results driven work has been featured by publications such as Forbes, Business Week, France National TV, The National Law Review, etc, and he is also the author of the acclaimed book The International Advantage Get Noticed. Get Hired! used by several U.S universities, and which served as the foundation for this video course.
Outcomes of this LIVE International Advantage Get Hired course include:
You will gain a clear understanding of your competitiveness as a job seeker as we get to know you and compare your qualifications with a database of over 12,000 international students who found jobs in the U.S
You will create a strong list of employers to target, and that sponsor, in your field of interest. You will have close assistance and feedback from Marcelo Barros when generating your employer target list
You will learn from other international students experiences, from their successes and their failures
You will learn how to manage your conversations with U.S. hiring managers and new networking contacts, so you always impress and become someone people like, respect, and want to recommend to jobs
You will learn how to leverage the benefits of the H-1B visa program
You will work LIVE with Marcelo Barros, Founder of The International Advantage. Imagine what an incredible experience that will be :)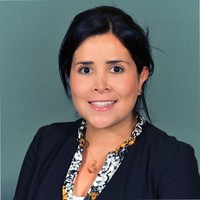 Lucky me! My university, Texas Christian University, hires Marcelo to work one-on-one with international students. I'm at Microsoft now! Guess why?
- Vanessa Contreras, Solution Specialist, Microsoft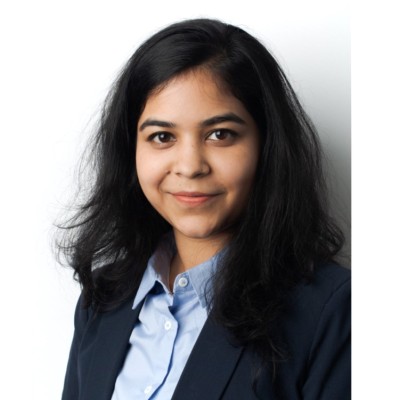 I took this live class from Marcelo as an MBA when I was job searching. Marcelo provides an organized approach to the unique job-search experience that only international students experience. Game changer!
- Vedika Jajodia, Program Manager at Amazon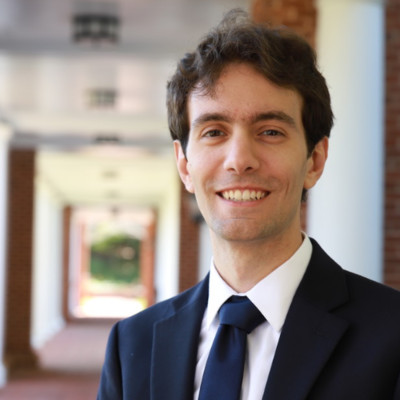 I took this live class along with Vedika and 7 other international students. The live course encouraged me to keep up a good job search pace after I finished my MBA, giving me actionable tasks that helped me effectively get further down the recruiting process
- Fernando Pereira, Credit Risk Policy at Square


Frequently Asked Questions
I'm very busy. I don't have time. How long is this course?
We will meet twice a week, for 45 min. for about 3 1/2 weeks, via zoom. Our first class in on March 30th at 8:00 p.m EST. It will be a Bootcamp type of concept. If you miss a live class, don't worry. All live classes will be recorded.
How long do I have access to the course?
How does lifetime access sound? After enrolling, you have unlimited access to this course for as long as you like - across any and all devices you own. You can access the PDF for each chapter to go deeper into a chapter you feel is particularly relevant for you.
Are refunds possible?
No
I'm not looking for a job/internship. Should I enroll?
This is a GREAT situation to be in. Yes, enroll. The more time you have to implement the recommendations from the course, the more valuable this course will be for you. The best time to job search is when you don't need to.
Is the LIVE class open to ANY international student?
Yes. However, international students enrolled at any of The International Advantage partner universities will not be able to enroll. Once you enroll, we will review your enrollment information and if we determine you're not eligible to enroll in this course we will refund your enrollment funds.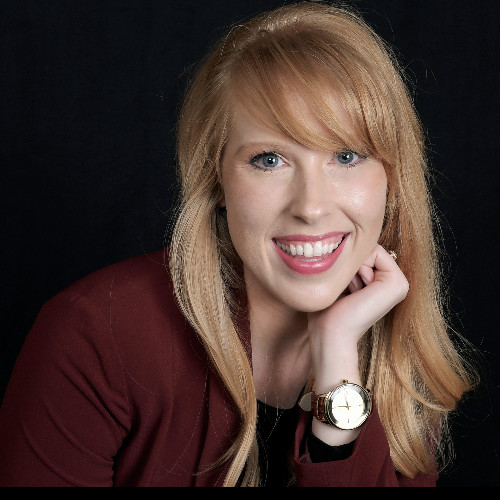 Super honest, creative, and effective. Marcelo's know-how is a game changer for international students worried about sponsorship.
- Nell Hall, HR Talent Development, Pitney Bowes