This is such a difficult time for the International student community. We hope have that you have been healthy, that you remain hopeful, and that you have a good plan to get hired.
Due to student demand, I have decided once again to offer international students the opportunity to book an individual, 50. min., video based, H-1B job search consultation appointment with me. Feeling stuck in your job search? Not making progress? No job this summer? Let's change that.

When I work individually with international students I rely on the job search methodologies described in The International Advantage Get Noticed. Get Hired! to generate job search plans that fit the unique needs of the international students we work with.
Below are some of the typical questions I have addressed via the 50-min. H-1B job search consultation program:
I did not secure a summer internship. What do I do?
I have applied to 400 jobs and have never received a call from a recruiter. I graduated in 2020 and don't have a job. I need to use OPT. My 90-day unemployment window is coming to an end. What do I do?
Even before COVID-19 all I hear is "sorry, we don't sponsor". What do I need to change about my job search strategy to generate results?
I'm unclear regarding where I am most marketable in the U.S and feel I lack focus. How can I maximize my chances of finding U.S employment given my background?
I want to maximize my odds of being picked in the H1-B lottery. What can I do?
I need to expand my list of target companies but have found it difficult to identify firms that interest me and sponsor. What do I do?
Etc, etc, etc
Your 50 min. job search consultation call will go by quickly, and this program is not designed to address every aspect related to your job search. But having offered this program in the past, you should be able to have your main job search questions addressed during your consultation.
Do not sign up for this program expecting miracles to happen. Good reasons to sign up for this program include:
- you want to understand the steps you need to take to confidently generate a job search plan that leads to internship and/or full-time job offers
- you wish to benefit from The International Advantage deep expertise in the international student career development space
- you want to understand job search mistakes you may be making, and gain an advantage over your competition
- you need creative solutions to address the job search challenges you have been facing
- you read The International Advantage book and you want to dig deeper into key concepts from the book
If you're not able to enroll in this program, remember that there are ton of free job search resources available on our website https://theinternationaladvantage.com/

We always look forward to working with international students who are proactive, career driven, and value The International Advantage. Getting international students noticed and hired is what we do!
Sincerely,
Marcelo Barros, Founder, The International Advantage
Your Instructor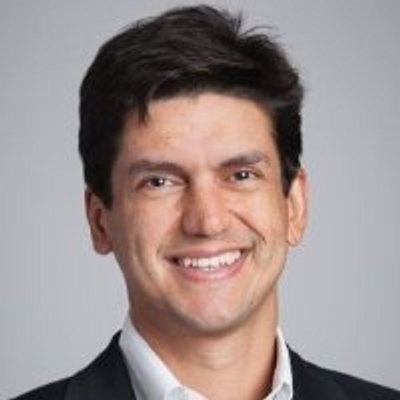 Marcelo Barros is the founder of The International Advantage, a renowned job search firm specialized in helping international students (F-1 visa holders) secure jobs in the U.S via OPT and H-1B.
Barros job search frameworks have helped international students secure H-1B jobs at firms such as Amazon, Microsoft, Apple and in smaller high quality firms as well.
Barros innovative and results driven work has been featured by publications such as Forbes, Business Week, France National TV, The National Law Review, etc, and he is also the author of the acclaimed book The International Advantage Get Noticed. Get Hired! used by several U.S universities, and which served as the foundation for this video course.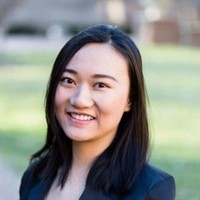 "Private coaching with Marcelo is a plus for International Students"
- Xiaoyu (Sophia) Wang, former undergraduate in Economics International Student, William and Mary University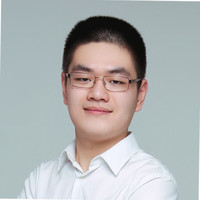 "Marcelo has a gift and talent for opening the door to networking. It was a pleasure to work with him"
- David J Quin, International undergraduate student from China, NYU Stern School of Business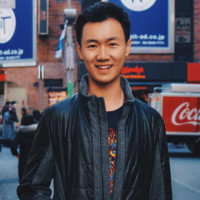 "Grateful for Marcelo. He is a great teacher. Work with him if you can"
- Zihua (James) Liu, undergraduate international student from China, Stanford University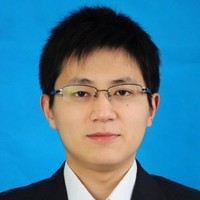 "With Marcelo's help, I finally understood what it takes to secure great internships in the U.S"
- Tianyu Gu, former 1st year international MBA from China, Boston College
Below are some additional reasons to sign up for the 50. min. H-1B job search consultation program:
1. You value our experience. In 2019 alone we have worked with over 6,000 international students, many who got great jobs in the U.S. We know the details of the profile of international students who get great jobs in the U.S because we study them carefully.
2. You value our innovation. We have designed effective job search frameworks that tilt the balance in your favor of international students. We deliver precise and results driven coaching based on much experience and data.
3. You know universities trust us. More than 50 universities in the U.S including Stanford, Harvard, NYU, Cornell, Georgetown, Brown, Texas A&M, etc, hire us to give their international students an extra push to get hired.
4. You know about our book. The International Advantage Get Noticed. Get Hired! book continues to be widely used by universities and international students across the U.S. Check out the reviews on Amazon!
5. You know we are good at what we do. We have the expertise and experience to help you beat visa odds and achieve your job search goals. We won't let you make mistakes that could cost you the chance to secure a great job in the U.S.
Once you sign up I will reach out to you via email to schedule our online consultation at our convenience